Register your team of colleagues, friends, church members, civic organization leaders, clients, or anyone willing to take up the challenge of seeking the title of Grand Champion! Get on the Boat. Make waves!
The Team – You'll need 20 paddlers and a drummer to keep the beat of the stroke. Of the 20 paddlers, eight MUST be women or your team will receive a 3 second time penalty. You may have up to 24 on your team, allowing up to three alternates. One experienced steerer/coach is provided. Don't forget to give your team a name!
Team Captain – The team captain leads the effort to recruit the team and keep them informed about race information.
Team Co-Captain – The team co-captain helps and supports the captain. The team captain may assign the co-captain certain tasks to help with the process.
Registration Fee – $1,250 per team
Date – August 27, 2022
Team Benefits – On-water practice session, at least two heats on race day, company/team name on the website, team announcements on race day, unique team building experience, and a community event that grows in popularity each year.
Click Here if you are a team captain and ready to register your team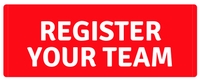 For registration information please contact Jamie Remp at dragon@kdwheeling.org
Or call for additional details – 304-233-1114